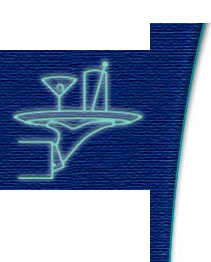 Services
At The Borenstein Group, we know that the key to unlocking your company's success is to apply proven, precise strategy to each and every creative business challenge. So we use our trademarked SMART methodology (Strategic Message Assurance Resource Testing) to create an integrated marketing system that builds your brand equity fast.
As Einstein gave vision to space, time, energy, and matter, we give expert vision to your bottom line: From advertising and PR to collateral and web sites, we plan and deploy the total business solution that's right for your competitive environment.
---
It's about follow up and follow- through. That's how Borenstein Group can make your company's creativity a science.
ADVERTISING & MEDIA BUYING
• Image Building
• Brand Awareness
• Lead Generation
• Client Retention
• Recruitment
INTERACTIVE MEDIA
• Web Sites
• Multimedia Sales Presentations
• Webinars
STRATEGIC MARKETING
• Branding & Positioning
• Product/Service Naming
• Competitive Marketing Intelligence
• Focus Groups
• Marcom Plans
MARKETING COLLATERAL
• Sales Kits
• Marketing Brochures
• Spec Sheets
• Annual Reports
• Product Catalogs
CORPORATE IDENTITY
• Corporate Logo & Letterhead
• Corporate Graphics Standards
SALES PROMOTION
• Exhibit Strategy Planning
• Trade Show Graphics
• Promotional Giveaways
• Seminar Productions
INTEGRATED DIRECT MARKETING
• Direct Mail
• Telemarketing
• Direct Fax
• Direct e-mail
• Target Mailing Lists
PUBLIC RELATIONS
• Media Relations
• Investor Relations
• Press Kits
• Company Newsletters
• Special Events & Seminars
• Crisis Communications
• Product Roll-Outs
• Trade Show Support
• Ghost Writing for Executives